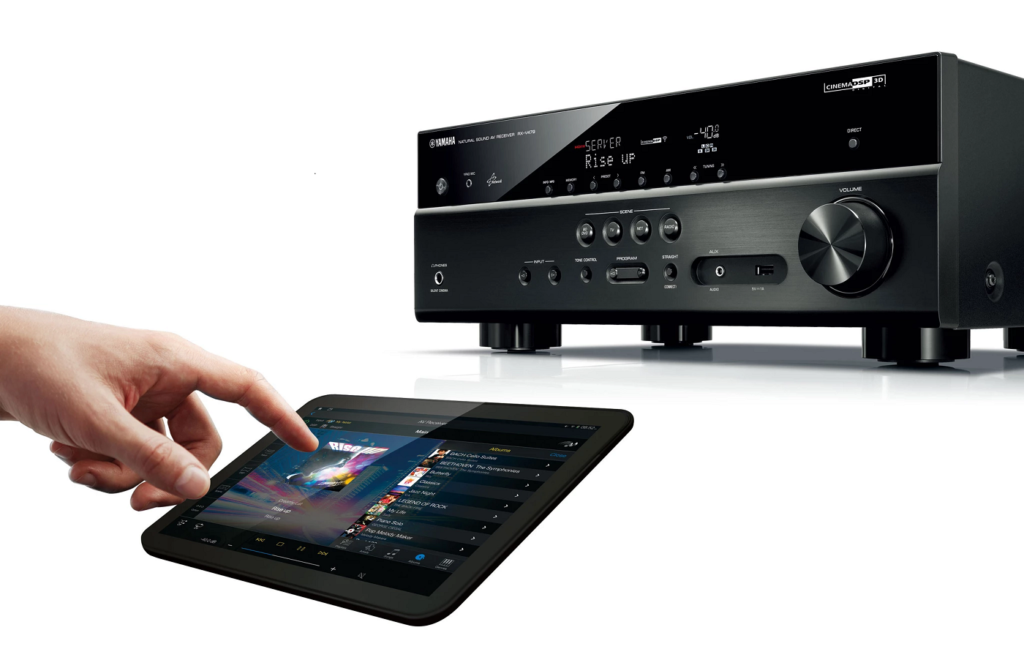 The purpose of a home theater is to elevate the way you experience entertainment in the confines of your own house, replicating all of the glamour, shine, and awe of cinema without the unlikable parts. Great visuals and sounds lie at the core of the essence and entire purpose of the home theater. That is why when you are looking to purchase some AV equipment for your theater, you need to make sure that you have put some thought into it and are making a decision that will give you benefit in the present as well as in the long run. You do not necessarily need to begin with scratch and purchase a new unit of every required item; you can always upgrade your existing system with some great piece of audiovisual tech that will take your experience to a whole new level.
To help you out, here are some of the best AV equipment you can opt for for your home theater:
Surround Sound Speaker System
One of your best options if you truly want to make a difference in the way your home theater sounds is to go for surround sound speaker systems. These speakers make it seem as if the sound is surrounding you from all directions and makes the experience feel much more real and strong, as if you were sitting in the best seats at the movie theater.
Soundbar
If you are a simple person and just want a high quality speaker with effective subwoofers, then you may want to look into a sound bar. It is a great tool to supplement the volume of your television and further improve on it to the point that it starts to sound professional. They are especially used for TVs that are placed on wall mounts or are smaller in size.
Surround Sound Receiver
Your AV receiver is a device that makes the link between the visual and the audio equipment of your theater, connecting the picture and the sound by processing the audio and acting as a connection for effective communication between your devices. A good AV receiver ensures that you never feel the lag even after having made multiple connections. So which AV receiver should you opt for?
AV Receiver – Onkyo TX-NR676
The key is to find a piece of tech that is not only effective in serving its purpose, but goes easy on your pocket as well. The Onkyo TX-NR676 is a great example of such a device. The receiver has a bunch of HDMI ports to allow you to make maximum connections, also offers wireless connection, has controls that are super easy to use, and provides amazing sound quality and results.
AV Receiver – Sony STR-DN1080
The Sony STR-DN1080 is an even cheaper option but operates amazingly enough just the same. It enables you to produce surround sound, creates a great sonic balance, offers six HDMI inputs, and also offers wireless connection for quick play.