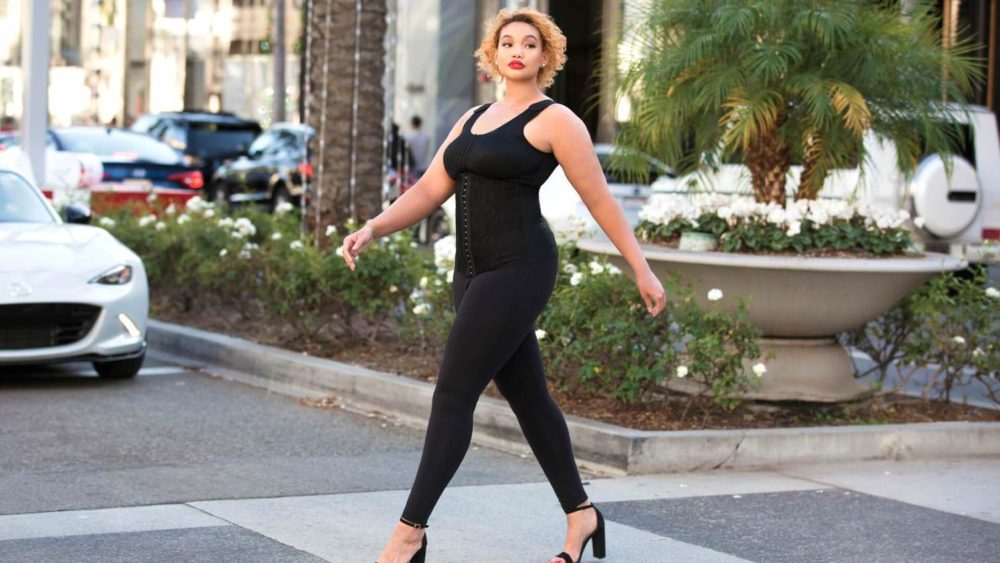 Beauty comes in all shapes and sizes. And, so do the body shapers, too. With the exquisite range of different shapers, every woman can enjoy her body to the fullest. The body shapers have the purpose of shaping your body presenting a beautiful and curvy silhouette and at the same time accenting your curves. The bigger women can also comfortably enjoy showing off their curves with plus size bodyshapers. Depending on the body shape, size and the purpose of the shaper, here is a list of our products that are plus size and suitable for any woman:
Underdress shaper
Looking perfectly fitted and curvy in some tight and elegant dress or gown falls down to perfection. This is when the Topmelon plus size dress shaper steps up. As part of your underwear, this shaper fits all the sizes. It has integrated push-up control that focuses on presenting your curves as best as possible.
For legs and tummy
Thighs and tummy are the most common pieces of the body that women have a problem with. They never look slim enough and they are the ones that show over the clothes. For those who like to keep these pieces in order and put a bit of pressure in staying in place, the High waist plus-size body shaper will do its magic. It is put on like pants, and the high waist goes right below the chest. It is invisible and can be worn under all clothes.
For the entire body
Shaping up and modeling your entire body to a point that you are satisfied and content with it requires a lot of diet and exercise. However, the fastest and quickest solution for that look comes with Miss Moly Full Body shaper. This full bodysuit can be used both as underwear and as training gear. It squeezes and tucks in all the parts of the body. The upper part is designed to look like a corset, while the lower part is short leggings that work for the thighs.
For the gym
The results in the gym or from any physical activity will come faster if you use the Neoprene Waist Trainer Corset. This is a sleeveless plus-size shaper in the form of a top that is put on regularly like a t-shirt. It has slimming properties and is perfect for both in and out of the gym.
So, if you have a plus-size body, don't worry, we've got you covered.