Working out, keeping a healthy lifestyle and appropriate diet lead to overall health and well-being. Women do love to exercise and fashion is not left out. In that terms, yoga as one of the currently most popular activities for women offers both exercise and place to express your fashionable size. They have designed a special line for all the yoga lovers and we present you these 4 best new yoga pants online:
Yoga pants with pockets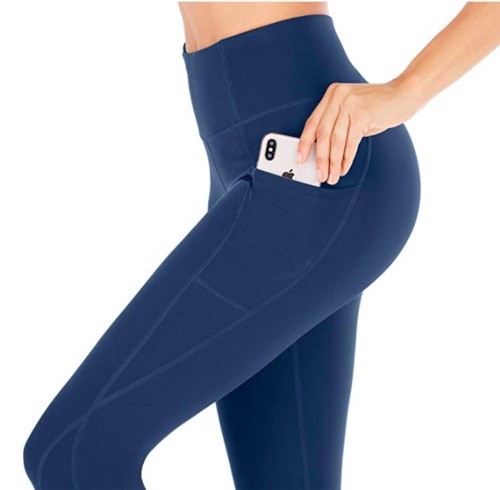 Most of the sportswear does not offer pockets, which has been seen as a deficit in the market. Pockets are a much-needed piece, especially in yoga leggings because they are the place where you can hold your money, key, and cell phone. Having all that in mind, our Yoga pants with pockets come in different colors and will become your inseparable and favorite piece.
Push-up yoga pants
The push-up effect that leggings can provide to the body is invaluable for every woman. Since yoga has to do with a lot of stretching, the sports gear you wear should provide a lot of support. All of this was carefully thought through and infused in the Push-Up yoga pants. With a high-waist and push-up control, you will feel sexy and confident while in a yoga class.
Multi-functional yoga pants
While yoga is among your other sports activities, the leggings you have do not have to be different. You can use the same pair of leggings for multiple activities. The Patchwork Yoga pants are the perfect ones for that. Comfortable, tight, with the right amount of support, they are soft to the skin and perfect for different sports activities. Coming in black, grey and navy color option, who would just adore these yoga pants and never switch to others.
Yoga pants with a shaper
If having regular yoga pants is not enough, the ones that come with a built-in shaper will most certainly satisfy all your needs. Oyoo Super soft leggings are specially designed to follow the line of the body and provide a sexy and shaped form. Their softness makes them super comfortable for practicing yoga, and the high waist keeps the tummy well tucked in. aside from the yoga, they are super cool for daily wear. The color versions are numerous and beautiful so you do not have to focus on only one pair.