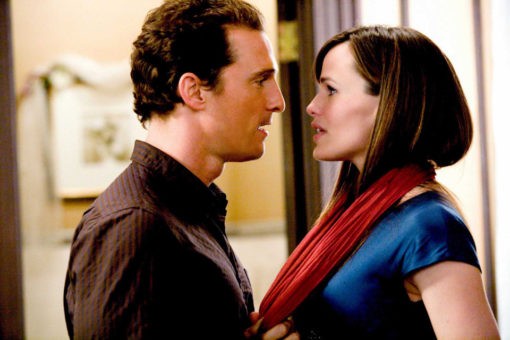 Peering for the latest romantic comedies around the world? Ladies and Gentlemen, enter Netflix. When it comes to romantic comedies, Netflix has a variety of movies and TV seasons on romance and comedy. As Netflix has a wide range of romantic catalogue, some movies are too cheesy while some are too rough. Finest romantic comedies are difficult to catch according to the moods. But not to worry, because we have sieved the list of best romantic comedies streaming on Netflix. In recent years, Netflix has also made name in its own original romantic movies which got very popular. The latest romantic comedies are listed below:
Isn't it Romantic: A New York girl being an architect works hard to get attention at job, but mostly delivers coffee than designing. Life takes a turn when she is suddenly knocked unconscious during a subway mugging and finds herself in a different world after she gets back to conscious level. Her dream love life just comes to an existence.
Long Shot: Fred is gifted journalist who has a flair for getting himself into trouble. Charlotte Field is highly influential women around the world i.e. very smart and sophisticated. When Fred unexpectedly runs into Charlotte, he soon realizes that she was his former baby sitter and childhood crush. Afterwards, Charlotte hires Fred as her speechwriter, much to the dismay of her trusted advisers.
What Men Want: A sports agent Ali Davis wonders that what else she needs to do in order to be successful in a man's world. In search of finding answers, she drinks a weird concoction which makes her able to hear what men are thinking. Using her new ability, she is able to read men's minds.
The Perfect Date: To make money for college, a high school boy develops an app in order to provide his services as a fake date. Things get complicated when he falls for someone.
Last Christmas: Kate is very unlucky throughout unless she gets a job. Her life takes a turn when she meets Tom on her job.
Aladdin: Aladdin is a lovely street urchin boy who meets Princess Jasmine. As Aladdin and princess starts to become friends, they are soon embarked on a lethal mission to stop some evil.
Can You Keep a Secret? A girl tells all of her secret to a man in plane after knowing that the plane is going to crash. Later, she finds out that he is her company's new CEO, who knows about all of her humiliating secrets.
A Rainy Day in New York: In a very bad weather, two people go to New York to spend an adventurous weekend.
The Art of Racing in the Rain: A formula one car driver uses his driving skills to be successful in daily life as well. Among his three loves of life i.e. his wife, daughter and his dog, his dog wants to be a human.
The Last Summer: Before heading off to college, high school graduates fight with friendship and love during their final summer altogether.
So what are you waiting for? Go get yourself a bulk of popcorns and drinks because the list is never ending. Enjoy these amazing romantic comedies with your family. To spend a lovely time with your loved ones, this is the list to go.