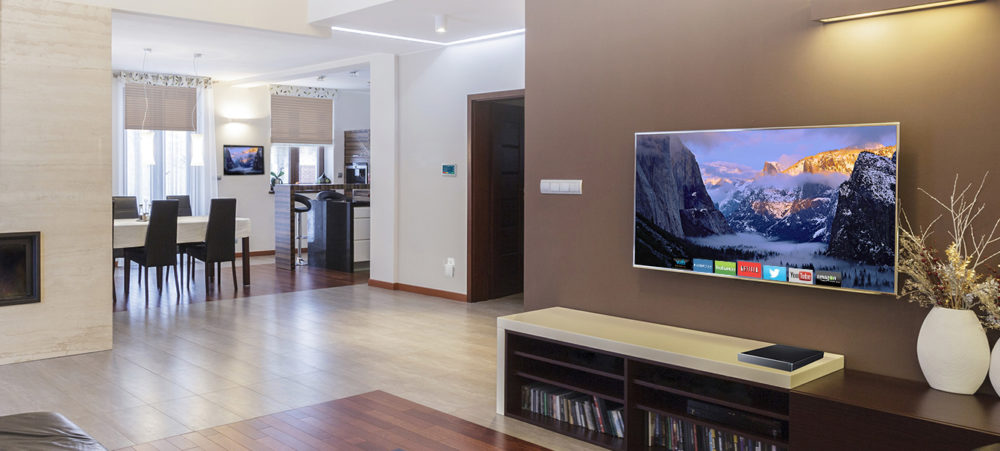 The modern home is incomplete without a high quality, high definition, and ultra large television set that makes the entertainment experience as entertaining as possible. Large, flat screen TVs are all the craze these days, especially considering how much affordable they have become in recent times. But in order to keep your television set safe and make your entertainment experience as optimized as possible, you need to invest in a good TV wall mount that is durable, reliable, and adjustable.
To make the selection process easier on you, here is a selection of some of the best TV wall mounts you can currently find in the market for your television set:
MOUNTING DREAM MD2380 TV WALL MOUNT
The Mounting Dream MD2380 model of TV wall mounts is one of the best options out there when it comes to retractable, sturdy, and heavy duty steel mounts. The mount has an articulating arm that can retract upto 3 inches inside the wall and can extend around 15.2 inches outward, helping you conserve space when not in use yet enjoy a great TV watching experience whenever needed. The wall mount is topped with a powder coat finish that not only solidifies its strength, but also gives it an aesthetically pleasing look.
CHEETAH MOUNTS DUAL ARTICULATING WALL MOUNT
The Cheetah Mounts APDAM3B Dual articulating wall mount is ideal for almost all 20-65 inch VESA TV sets, making it something of a one fits all and flexible solution. Equipped with an articulating arm that can extend 14 inches from the wall and then retract to a mere 2.7 inches, the mount enables you to tilt the screen around 10 degrees and swivel it an additional 130 degrees.
ECHOGEAR FULL MOTION ARTICULATING TV WALL MOUNT
The EchoGear Tilting TV mount is a great choice for Samsung and LG sets as it provides adequate support and sturdiness as well as versatility to let you adjust the screen for a personalized experience. The full motion range ensures that you can easily access all of the ports and settings of your television set and swivel it with similar ease. The mount can hold up to 132 lbs, making it one of the sturdiest and most heavy duty mounts out there.
VIDEOSECU ML531BE TV WALL MOUNT
The VideoSecu mL531BE TV wall mount is a modern and versatile solution to all of your Tv mounting problems. Featuring a full motion swivel articulating extension arm, you can pull out your television set around 20 inches from the wall and adjust it with ease based on your comfort. The mount is capable of supporting up to 88lbs of weight and can be tilted 15 degrees forward and 5 degrees backward. Overall, it is an easy to install mount that gives you full range of motion and is one of the best options out there.